Puppies Puppies Puppies
AVAILABLE
We have puppies available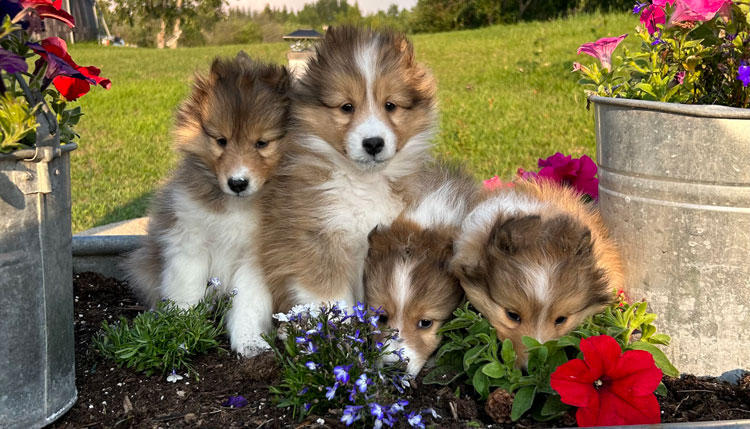 ________________________________________________

Updated:
July 4, 2023
We will post our new litters here.
Please call for details.
Please email with contact info to laura@zestashelties.com or phone or text Laura @780-975-5179 OR Jenn De Boer at 780 991-4937~ if no one answers please leave a message as we will return your phone call.