Ch. Zesta Tru Calling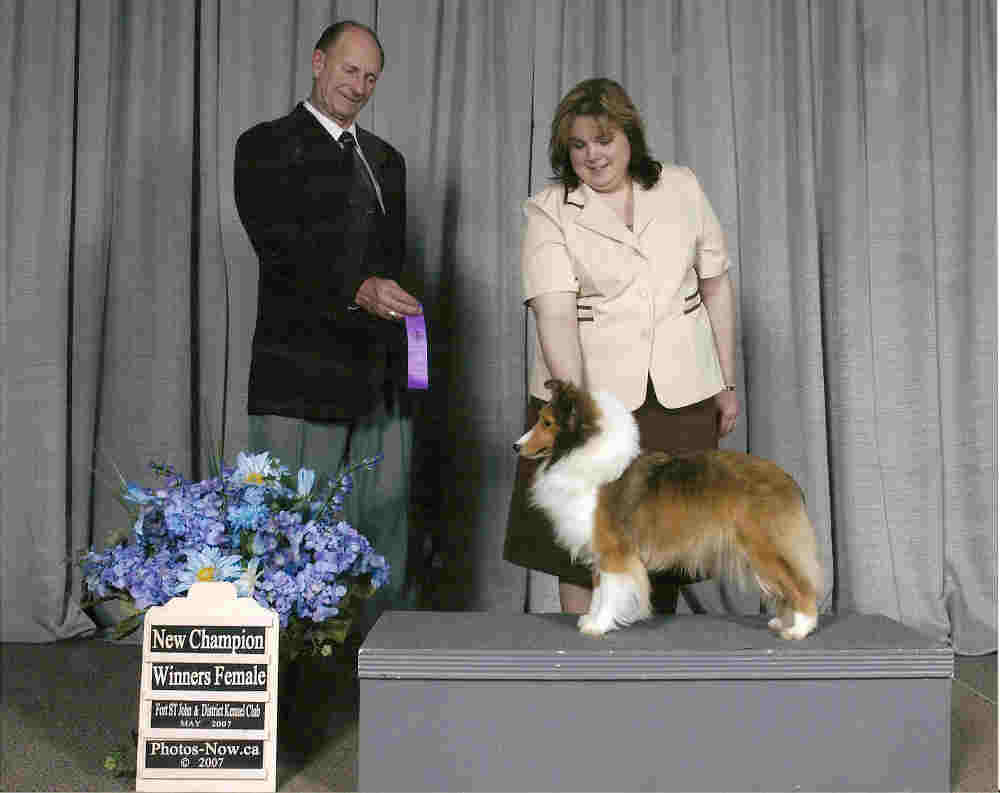 02/21/05 -
Ch. Chelson's Northern Star ROMC x Zesta Buffy the Vampire Slayer
Tru made her arrival on Alberta's Family Day, so we are keeping her in the family. Tru pictured above at 5 1/2 months of age.
Tru made her ring debut at the Lower Mainland Shows in Abbotsford BC and picks up 2 sets of points towards her Canadian Championship. Tru revisits the ring and becomes the Reserve Queen. The spell has been broken and Tru picks up another win in Prince Albert. Way to go Tru!
Champion Offspring:
Tru now resides with the Rediron's.