Ch. Zesta Maverick
Ch. Chelson's Northern Star ROMC x Zesta Still Standing
Born July 31, 2006
View pedigree at Sheltie Pedigrees Online and search on Zesta
The little man is growing up! And thank goodness he can be shown by both Tracy and Jenn.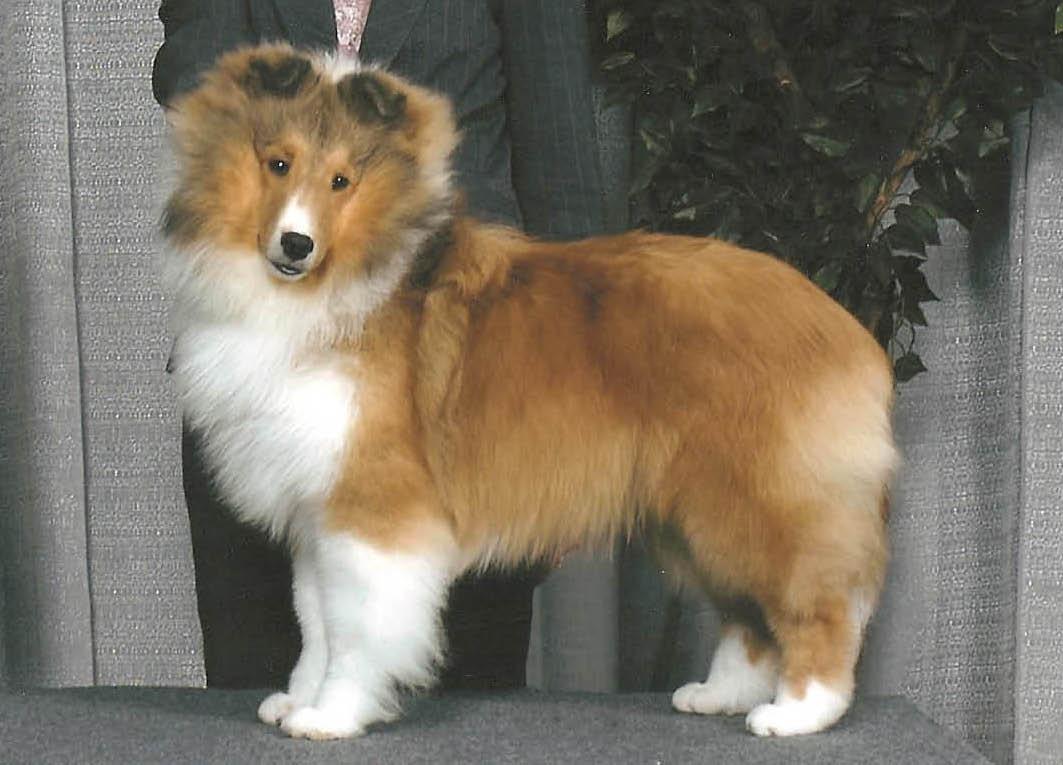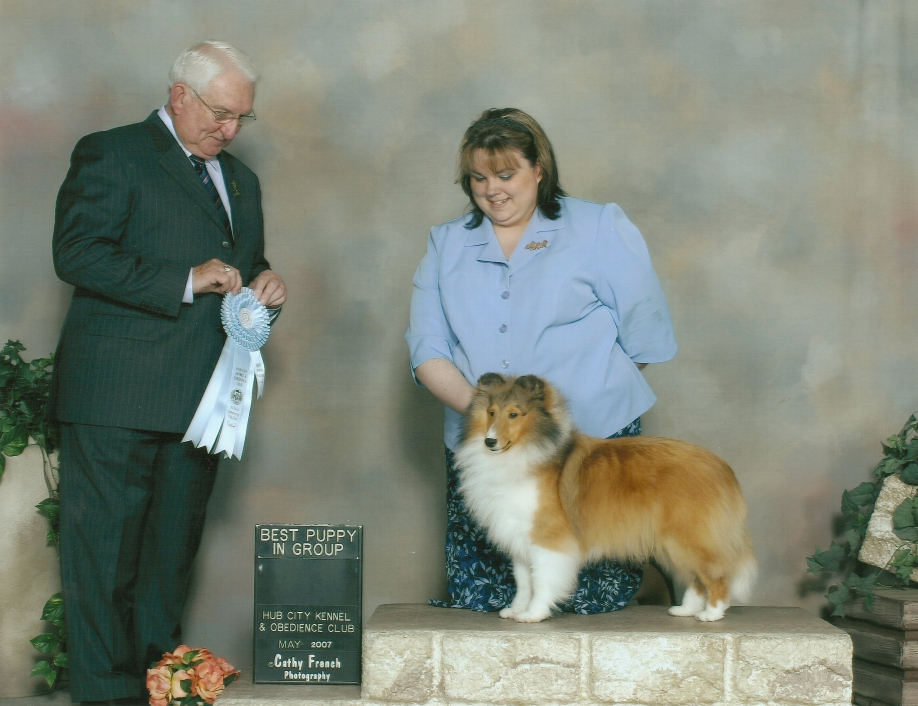 pictured at 9 months
Maverick is aptly named he is quiet but mischievous. This little (14 1/4") guy can move. Wow!! Maverick makes his debut at the AKC shows in Calgary at just 6 months and 3 days and literally starts speeding his way to his first wins. Maverick now has five points! Thanks team! The weekend will be a memorable (& costly) one for his dynamic duo of handlers! Tracy and Jenn were both caught speeding on the way home from the show. Maverick's 2nd weekend out starts with a blast as he goes Best of Winners, Best Puppy in Breed and finishes the same to become new Champion Zesta Maverick. Always handled by Tracy!
Candid Shots from Mavericks 1st weekend at the shows: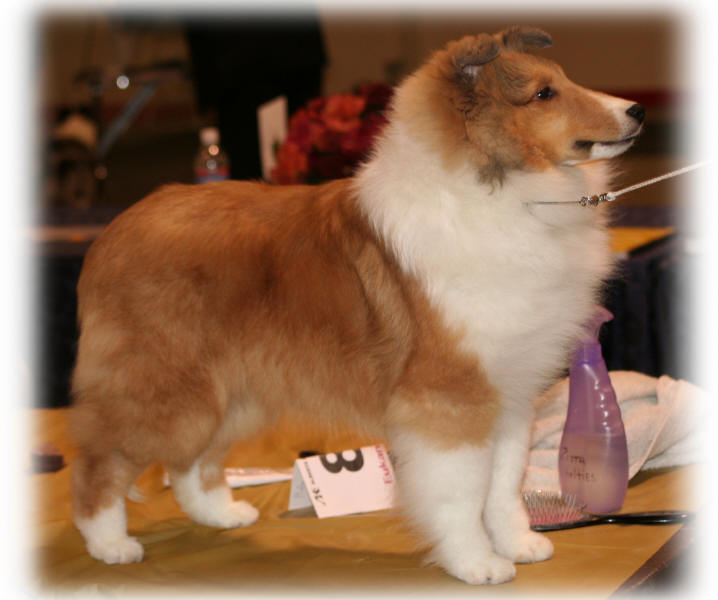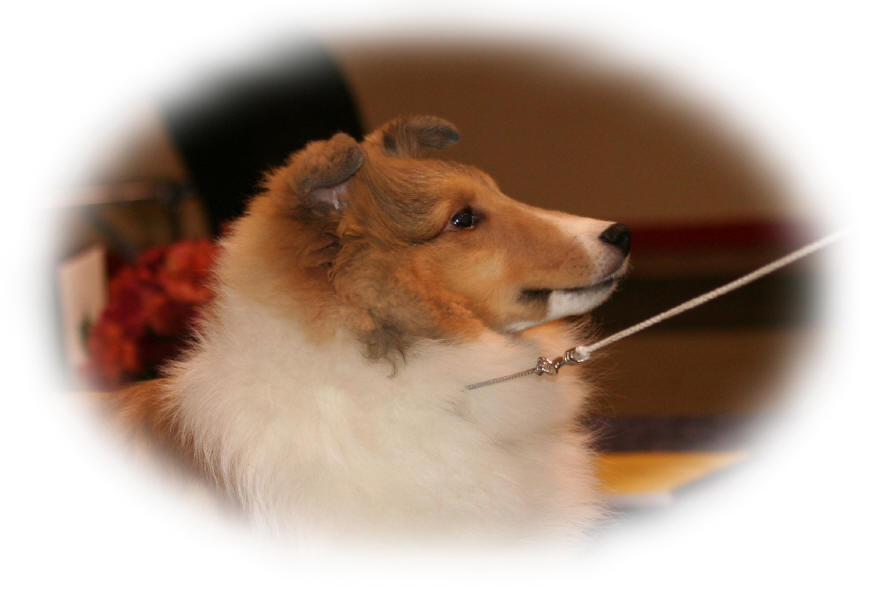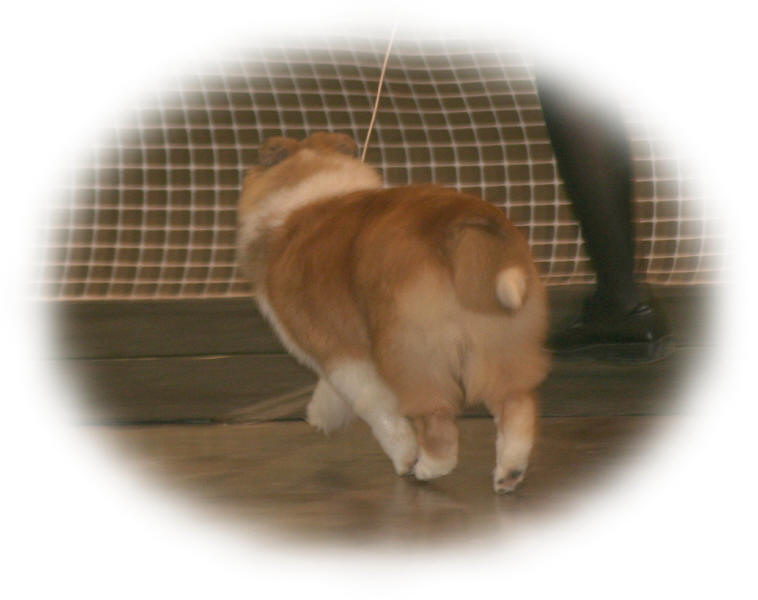 After getting his paws wet on Friday Feb 02nd, 2007 in the
show ring going second in his class. Maverick wins his class and goes BPIB
on Saturday. By Sunday he figured he knew what he was doing. And since his biggest fan and loving handler, Tracy Tuff was conflict free she was finally able to show him herself on Sunday, she had wanted to do this all weekend. Maverick and Tracy go Winners dog, BOW and BPIB. Needless to say we were thrilled for our baby boy at this point. But to top it off they go in to play for puppy group and win that too!!! Way to go Tracy and Maverick!!
---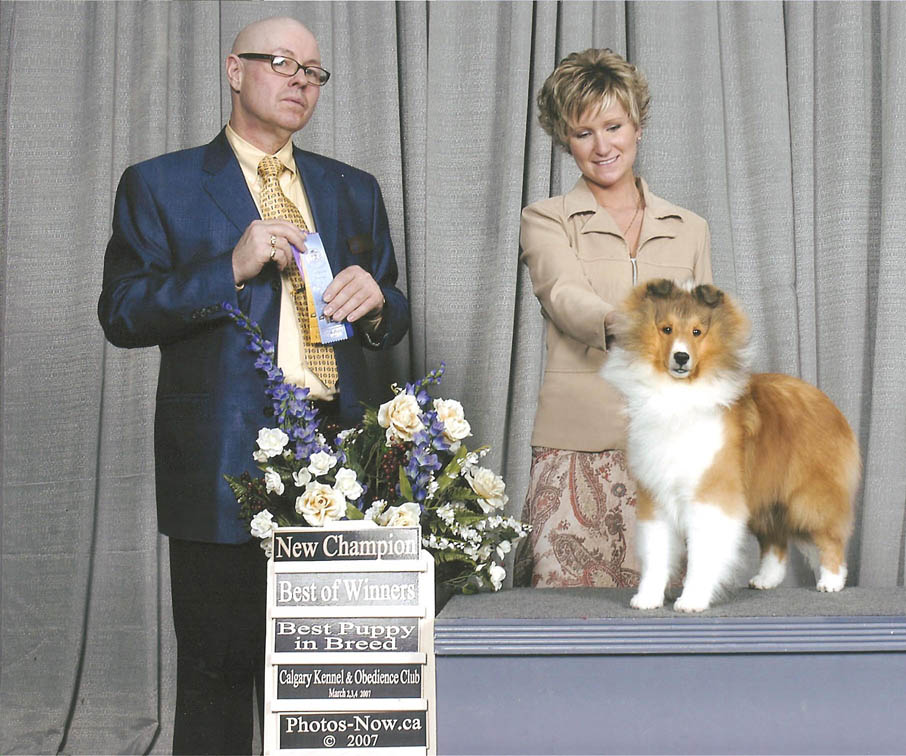 pictured @ 7 months of age
Thank you so much to all the exhibitors for such nice comments about Maverick and for the cheers at ringside!! We are very much looking forward to Brady's (Ch. Chelson's Northern Star) next champion in the works!!!
Off to the American National in Albany Oregon and Mave wins his class.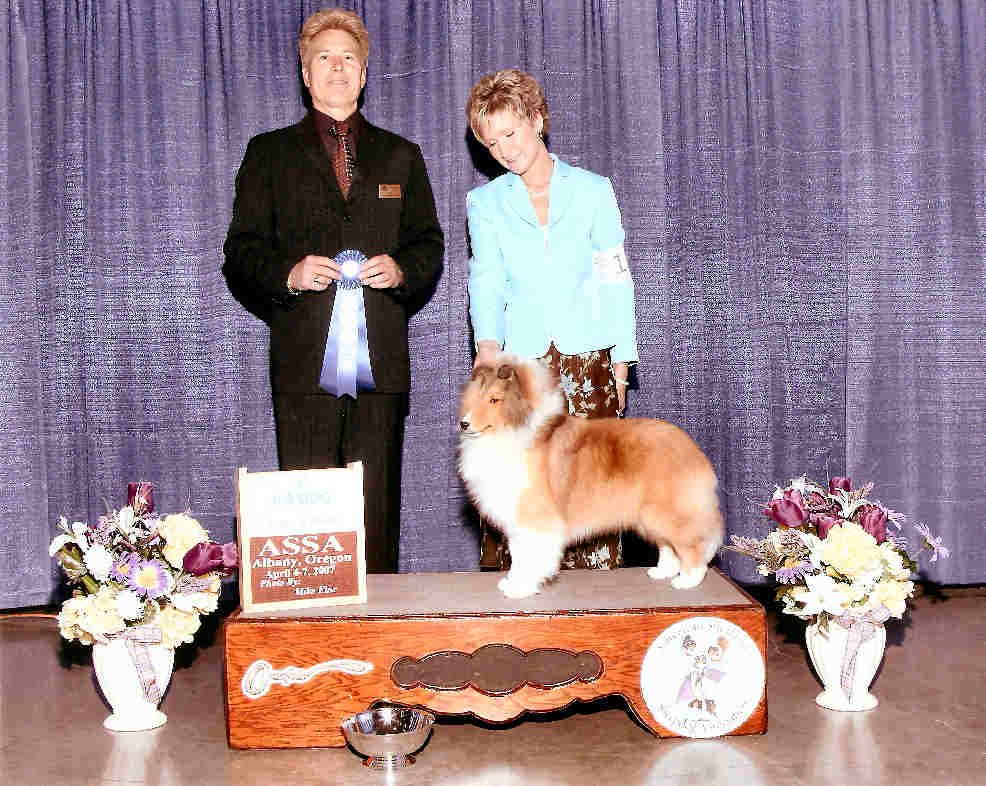 Mave's Show Career:
1 - Group 2
4 - Puppy Groups
3 - Best of Breed
Champion Offspring