Ch. Zesta Highlander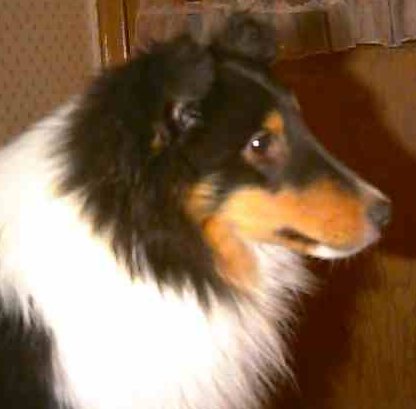 Ch. Zesta Who's The Boss x Zesta Northern Lights
whelped July 24th, 1998 - 01/11
View pedigree at Sheltie Pedigrees Online and search on Zesta
Duncan has matured very nicely and is siring some great pups. Duncan congratulates his son Baron on obtaining his OTCH. Just goes to show that Duncan produces brains as well as looks. Niece Athena Thompson made her handling debut with Duncan.
Duncan is going to be retiring to the Buck N T ranch (my older brothers place, the retirement home for Zesta Seniors!) and joining his sister Amanda.
Duncan came back out and finished his championship in short order.
Duncan's titled offspring:
More pictures of Duncan